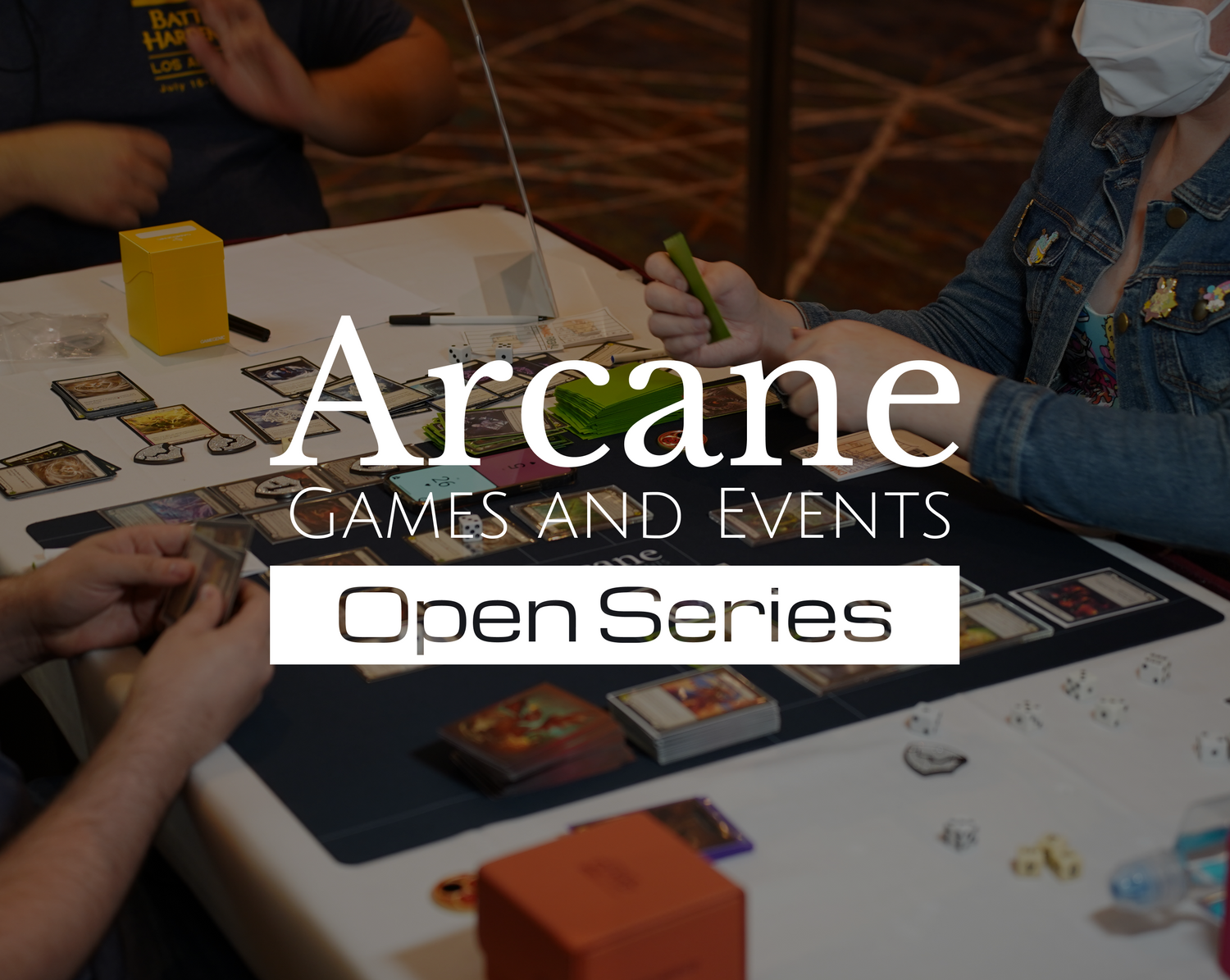 The Age Open Series is a new independent SoCal Flesh and Blood tournament meant to bring great players to the table and even better games to your screen. The AGE Open series will be a year-long series with a prize pool of $10,000! The Open Series will consist of 7 AGE $1,000 Opens and will culminate at the end of the year Championship where the top 16 players will be invited to battle it out for $3,000 and the title of the AGE Open Series Champion.
Coverage
The AGE Open will be streaming live on YouTube. We have a fantastic commentary crew for Open Series and look forward to bringing excellent coverage to you.

Tune in to live.age.events to watch the livestream!
Arcane Games and Events Past Events